Used VW Scirocco Spares For Sale
We strip accident damaged VW Scirocco vehicles for spares. We are your one stop VW scrap yard selling used Scirocco parts!
FIND YOUR PARTS
VW Scirocco Parts For Sale
We present a comprehensive collection of used VW Scirocco spare parts and replacement parts traveling on the SA roads. Regardless of whether you require engine parts, gearboxes, turbos or body parts, our friendly sales team will be delighted to assist you!
Our Stock
Our VW scrap yard team are continually stripping accident damaged Scirocco vehicles for spares. All parts are shelved and ready for purchase. We also source our VW Scirocco replacement parts from quality suppliers ensuring your vehicle is only fitted with the correct aftermarket replacement parts. Buy Scirocco electrical parts, crankshafts, windscreens, headlights, break calipers, rims, camshafts, window regulators, tie rod ends, gaskets, indicators, suspension parts,engines, wiper motors, ignition switches, bumpers, doors and more!
Latest VW Scirocco Part Requests
Date

Requirements

2021-12-22 06:07:55 +00:00

Hi I'm looking for a scirocco tsi front grill please

2021-12-07 13:23:33 +00:00

Hi.
I'm looking for a sunroof motor for a Scirocco

Thanks
Tiaan

2021-12-01 07:33:56 +00:00

hi I am looking for a windscreen for scirocco 2012 model and back sensors

2021-11-10 12:30:48 +00:00

I need a rear bumper diffuser for my 2013 Scirocco R.

Part number 1K8807568. Color is black

2021-11-09 10:28:40 +00:00

Looking for Scirocco R Pistons

2021-10-29 09:13:01 +00:00

I need a rear bumper insert/diffuser for my 2013 Scirocco R. The original color of the part is black.

2021-09-13 11:43:56 +00:00

Good day am looking for scirocco 2.0 si dsg radiator craddle fender liners

2021-09-09 14:14:58 +00:00

Left front scirocco fog light

2021-07-20 12:59:21 +00:00

I'm looking for a complete gearbox for a VW Scirocco 2009 model. The gearbox is a seven speed DSG gearbox.

2021-06-11 09:28:39 +00:00

Looking for 2016 Scirocco GTS rear badge, specifically the GTS decals.
About The Scirocco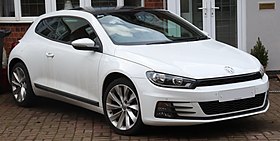 The history of the Volkswagen Scirocco car began in 1970. It was then that the concern began developing the design of two new models with the working names EA400 and EA398. Subsequently, the EA400 was named Golf, and the EA398 was named Scirocco. The car was presented at the Geneva Motor Show in 1974. The model was equipped with 1.1-1.5 liter engines. The maximum speed of the car was 160 km / h. 
During the 70s, various Scirocco modifications were born, differing mainly in engine size. A new era in the development of the model began in 1982, when the Scirocco MK 2 car was released. The car became larger and was equipped with 1.3-1.6 liter power units. Further, the concern, as in the case of the first generation, modified the design and technical part of the car for 10 years. In 2006, after a break of 14 years, the manufacturer announced the revival of the model and presented the Iroc concept. And in 2008 the Scirocco MK3 was released. 
The car appeared on the South African market in 2009. And in Germany at the same time they began to produce a modification of the Scirocco R, equipped with a two-liter power unit with a capacity of 265 horsepower. The car accelerates to 100 km / h in 6.2 seconds.
Resources:
We Deliver Across South Africa!
We deliver VW spare parts across South Africa and Africa including Swaziland, Botswana, Lesotho, Angola, Zimbabwe, Swaziland and Namibia. Only the most reliable couriers are used.
Sell Your VW For Parts!
Have an old VW that needs to be scrapped? Scrap your car with us! We buy non-runners or accident damaged VW's and strip them for parts. All vehicle types considered no matter how bad the damage.
You Are In Safe Hands!
We have been in the industry for many years. We only supply quality used parts at affordable prices.
VW's Stripping For Spares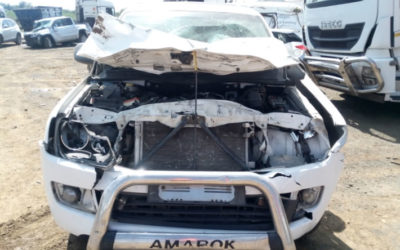 Now stripping a 2011 VW Amarok Contact us for any part enquiries. Complete Engine Lock Set: Key, CAS, Computer Box Radiator Set: Heat Exchanger,Water Pipes, Intercooler Gearbox Radiator AC Condenser, Alternator, Aircon Pump, Starter Motor, Water Pump, Radiator Fan,...
Past Customer Queries
| Date | Customer Name | Model | Engine | VIN Number | Requirements |
| --- | --- | --- | --- | --- | --- |