Used VW Jetta Spares For Sale
We strip accident damaged VW Jetta vehicles for spares. We are your one stop VW scrap yard selling used Jetta parts!
FIND YOUR PARTS
VW Jetta Parts For Sale
We provide a complete range of second hand VW Jetta spares and aftermarket parts. Whether or not you need engine parts, gearboxes, turbos, or body parts, our warm and friendly sales team will be thankful to assist you!
Our Stock
Our Volkswagen spares scrap yard team is continually stripping accident damaged Jetta vehicles for spares. All parts are shelved and ready for purchase. We also source our VW Jetta replacement parts from quality suppliers ensuring your vehicle is only fitted with the correct aftermarket replacement parts. Buy Jetta camshafts, gaskets, electrical parts, headlights, windscreens, bumpers, window regulators, tie rod ends, doors, wiper motors, engines, suspension parts, rims, crankshafts, brake calipers, indicators, ignition switches and more!
Latest VW Jetta Part Requests
Date

Requirements

2022-07-04 10:05:44 +00:00

I'm looking for a turbocharger for the above mentioned 2012/13 VW JETTA 6 1.6,TDI

2022-07-04 04:11:45 +00:00

Good morning

I'm looking for towing eye for my mk3 jetta reverse thread and a rearview mirror with mirror boss urgently

2022-06-20 14:43:40 +00:00

Looking for a block for a VW 1.6 Jetta 4. 2003 model.

2022-06-20 14:29:18 +00:00

I am looking for VW Jetta 2010/2011 flywheel and dual clutch assembly for DSG gearbox.

2022-06-14 13:42:51 +00:00

Good day

I am looking for an Engine for Jetta 5 1.4 tsi Twincharger CAV engine.

My Jetta 5 is a Highline 2010 model

2022-06-14 05:42:58 +00:00

Looking for a left front VW Jetta 2012 door metal panel

2022-06-07 16:30:00 +00:00

Looking for a 1998 Jetta 3 driver's seat

2022-06-05 14:15:06 +00:00

Looking for a Vw Jetta 1.2 tsi 2015 throttle body.

2022-05-26 10:57:53 +00:00

Conrod for Jetta 4 1.9 Tdi AHF engine

2022-05-25 11:31:22 +00:00

Need rear door locks for my Jetta 6, both left and right doors.
Do u have stock and what is the price. Do you have a branch in KZN. Many thanks

About The VW Jetta
The new generation Volkswagen Jetta debuted at the 2018 Detroit International Winter Auto Show. The model is already the seventh generation, and its body received the in-house index A7. She moved to the modular MQB platform, got an expanded list of options and tried on a new corporate design. It will not be difficult to distinguish the new generation from the previous one. The stylish horizontal stamping on the doors, the embossed hood, a small spoiler on the trunk lid and chrome inserts resembling the exhaust pipes are striking. The front end has also noticeably changed. The headlamps have two angular focusing lenses and an elegant border of LED running lights. The radiator grille has a hexagonal shape and visually adjoins lighting equipment. It is composed of thin, intersecting horizontal and vertical ribs and sports the manufacturer's logo. Under it, on the front bumper, there is a small air intake and small blocks of fog lights. In general, the car received a stylish and dynamic design that perfectly emphasizes the class and technical content of the model.
DIMENSIONS
Volkswagen Jetta is a four-door sedan of the Golf class. Following the general trend, the model has grown in all directions. Its overall dimensions are: length 4702 mm, width 1799 mm, height 1459 mm, and the wheelbase is 2686 mm. The modular platform made it possible to slightly lose weight, despite the increase. The suspension architecture is pretty mundane here for this segment. In front, there are McPherson struts, and in the back, there is a semi-dependent beam.
Despite the increased dimensions, the sedan trunk retained its spaciousness. In the standard position, up to 510 liters of free space remains at the rear. Thanks to this volume, the car is perfect for the everyday tasks of an ordinary car enthusiast and will not hit the face in the dirt during a long trip with an abundance of luggage and several passengers on board. In addition, it should be noted that due to the three-volume body, noise or smell from the trunk will not be able to penetrate into the cabin.
SPECIFICATIONS
Volkswagen Jetta will be sold in the US, Chinese and Russian markets and will not appear in Europe. This is evidenced by the nature of the technical filling. At first, under the hood of the sedan there will be an uncontested in-line turbocharged gasoline four TSI. Thanks to an advanced turbocharger and direct fuel injection system, the engineers managed to squeeze out 150 horsepower in the range from 5000 to 6000 rpm and 250 Nm of torque in the range from 1500 to 3500 crankshaft revolutions per minute. Further, the main differences begin, the model will not receive the proprietary DSG robotic gearbox with two clutches. The engine will mate with a six-speed manual transmission or a classic eight-speed torque converter. The dynamic characteristics and fuel consumption indicators of such a tandem have not yet been specified.
CONCLUSION
The seventh-generation Jetta is a pretty revolutionary model. She has a stylish and memorable appearance, which perfectly emphasizes the character and personality of its owner. Such a car will look great both in busy city traffic and on highways. The salon is a kingdom of high-quality finishing materials, verified ergonomics, practicality and comfort. Even heavy traffic or congestion during rush hour will not be able to cause unnecessary inconvenience. The manufacturer is well aware that any car, first of all, should give pleasure from driving. That is why the sedan is equipped with an excellent line of units that are a fusion of innovative technologies and legendary German quality. Volkswagen Jetta is a dynamic and comfortable model for urban motorists.
VIDEO
Resources:
We Deliver Across South Africa!
We deliver VW spare parts across South Africa and Africa including Swaziland, Botswana, Lesotho, Angola, Zimbabwe, Swaziland and Namibia. Only the most reliable couriers are used.
Sell Your VW For Parts!
Have an old VW that needs to be scrapped? Scrap your car with us! We buy non-runners or accident damaged VW's and strip them for parts. All vehicle types considered no matter how bad the damage.
You Are In Safe Hands!
We have been in the industry for many years. We only supply quality used parts at affordable prices.
VW's Stripping For Spares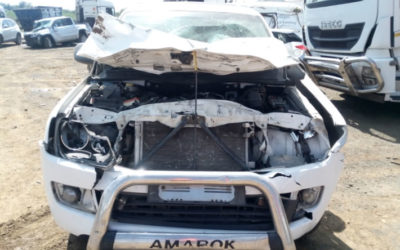 Now stripping a 2011 VW Amarok Contact us for any part enquiries. Complete Engine Lock Set: Key, CAS, Computer Box Radiator Set: Heat Exchanger,Water Pipes, Intercooler Gearbox Radiator AC Condenser, Alternator, Aircon Pump, Starter Motor, Water Pump, Radiator Fan,...
Past Customer Queries
| Date | Customer Name | Model | Engine | VIN Number | Requirements |
| --- | --- | --- | --- | --- | --- |