Used VW Passat Spares For Sale
We strip accident damaged VW Passat vehicles for spares. We are your one stop VW scrap yard selling used Passat parts!
FIND YOUR PARTS
VW Passat Parts For Sale
Our company supplies a comprehensive collection of used VW Passat spare parts and replacement parts. Our friendly sales team will be pleased to help you!
Our Stock
Our Volkswagen spares scrap yard team are continually stripping accident damaged Passat vehicles for spares. All parts are shelved and ready for purchase. We also source our VW Passat replacement parts from quality suppliers ensuring your vehicle is only fitted with the correct aftermarket replacement parts.
Buy Passat ignition switches, rims,engines, wiper motors, indicators, window regulators, tie rod ends, electrical parts, gaskets, suspension parts, headlights, brake calipers, bumpers, crankshafts, windscreens, doors, camshafts and more!
Latest VW Passat Part Requests
Date

Requirements

2021-10-16 14:47:45 +00:00

I am looking for Passat Rline cradle

2021-10-15 11:37:45 +00:00

Good day.
I am looking for 4 siemens Injectors for a passat 2.0 TDI BKD motor.

Can you assist.
Alon


2021-10-14 05:12:51 +00:00

Would like to know if you have cardans for vw passat cc 2010

2021-10-05 16:44:34 +00:00

Hi I am looking for a torque converter transmission oil pump for vw Passat

2021-10-03 20:32:33 +00:00

Looking for used injectors for 2006 VW Passat TDI

2021-09-27 10:55:43 +00:00

Hi,

am looking for right wing mirror for vw passat 2011.
Chassis: WVWZZZ3CZBP323484

TIA.

2021-09-11 04:29:15 +00:00

I need the rear bumper for Mk8 vw passat 2011/2014

2021-09-08 15:43:18 +00:00

I'm looking for driver door lock of passat 2006

2021-08-26 11:19:46 +00:00

Looking for a 2014 B7 VW Passat Fender ,Front door and rear door.All right hand side

2021-08-19 16:08:15 +00:00

I'm looking for 2004 vw passat station wagon rear windscreen f
About The Passat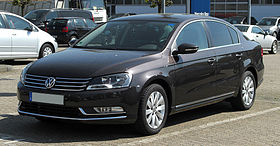 The original Volkswagen Passat with the B8 index appeared before the general public in 2014 and stayed on the assembly line for 5 years. On the 5th February 2019, on the catwalks of a special event in Hamburg, the German manufacturer presented an updated version. In fact, it is the first, but rather deep restyling of the eighth generation. The novelty received a modernized line of power units that meet the latest environmental requirements, a redesigned interior, as well as a semi-automatic autopilot and an updated multimedia system. As for the appearance, the strict and laconic exterior of the German has not undergone any fundamental changes. First of all, new headlights with modernized filling and other graphics are striking. LED daytime running lights now surround virtually the entire unit. The radiator grille has slightly increased in size, mainly due to a reduction in the lining on the bumper reinforcement. The central air intake has also increased. On the stern, you can see a more prominent bumper and a larger lettering located in the middle of the trunk lid.
DIMENSIONS
The Volkswagen Passat belongs to the mid-size class and is available in three versions: a four-door sedan, a station wagon and an all-terrain station wagon. Although the body itself has not undergone tangible changes, the new bumpers were slightly larger than the previous ones. From now on, depending on the body type, the car is 4775 mm long, 1832 mm wide, 1456-1477 mm high and 2791 mm between the axles. The ground clearance of the standard versions is an average of 145 millimeters. For fans of country trips, the Alltrack version is available. About 174 millimeters remain between its bottom and the ground. The suspension itself is completely independent. Supplied by default with coil springs and telescopic shock absorbers. DCC adaptive racks are available at an additional cost.
SPECIFICATIONS
The entire range of Volkswagen Passat power units has undergone modernization and meets the most stringent environmental requirements. Diesel units are equipped with particulate filters and comply with Euro 6d-temp standards. In addition to the units installed before the restyling, the newest 2.0 TDI Evo will be available, developing 150 horsepower. The petrol line-up will consist of a 1.5 TSI for 150 horses and two 2.0 TSIs for 190 and 272 hp. Hybrid versions will continue to be powered by a 1.4-liter internal combustion engine in tandem with a 115-horsepower electric motor. As for the rechargeable versions, they will receive a more capacious 13 kWh battery, which will increase the cruising range from 50 to 70 kilometers.
EQUIPMENT
The main innovation, in terms of additional equipment, for the Volkswagen Passat is the newest IQ. Drive complex, designed to combine all driver assistance systems. Its functionality will include assistance when changing lanes, tracking compliance with lane traffic and keeping the car on the lane, collision avoidance, parking assistant with automatic parking function, adaptive cruise control and semi-automatic autopilot Travel Assist.
VIDEO
Resources:
We Deliver Across South Africa!
We deliver VW spare parts across South Africa and Africa including Swaziland, Botswana, Lesotho, Angola, Zimbabwe, Swaziland and Namibia. Only the most reliable couriers are used.
Sell Your VW For Parts!
Have an old VW that needs to be scrapped? Scrap your car with us! We buy non-runners or accident damaged VW's and strip them for parts. All vehicle types considered no matter how bad the damage.
You Are In Safe Hands!
We have been in the industry for many years. We only supply quality used parts at affordable prices.
VW's Stripping For Spares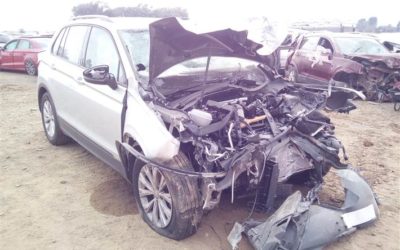 Now stripping a 2019 Volkswagen Tiguan 1.4 Tsi Trendline Dsg. Contact us for any part enquiries. Lock Set: CAS, Key, Computer Box Radiator Fan, Headlight, Taillight Gearbox Cradle Interior Parts: Dashboard, Central Consol, Airbag, Seats, Door Panels Electrical:...
Past Customer Queries
| Date | Customer Name | Model | Engine | VIN Number | Requirements |
| --- | --- | --- | --- | --- | --- |