Used VW Golf Spares For Sale
We strip accident damaged VW Golf vehicles for spares. We are your one stop VW scrap yard selling used Golf parts!
FIND YOUR PARTS
VW Golf Parts For Sale
We offer an entire collection of used VW Golf spares and aftermarket parts. Whether you require engine parts, gearboxes, turbos or body parts, our helpful sales team will be happy to assist you!
Our Stock
Our VW Spares scrap yard team are continually stripping accident damaged VW Golf vehicles for spares. All parts are shelved and ready for purchase. We also source our VW Golf replacement parts from quality suppliers ensuring your vehicle is only fitted with the correct aftermarket replacement parts. Buy Golf tie rod ends, indicators, camshafts, headlights, wiper motors, electrical parts, windscreens, engines, break calipers, suspension parts, window regulators, doors, rims, gaskets, ignition switches, crankshafts, bumpers and more!
Latest VW Golf Part Requests
Date

Requirements

2021-10-15 11:55:50 +00:00

I have a 2004 Golf 5 1.6lt Comfortline. I'm looking for a quote for a rear cylincer

2021-10-15 07:30:07 +00:00

Looking for right Golf 7 LED headlight (2017)

2021-10-15 05:55:24 +00:00

Looking for a citi golf fuel rail

2021-10-12 18:42:32 +00:00

Hi ineed a gearbox parts for my golf 4 manual petrol

2021-10-08 16:35:38 +00:00

I am looking for golf 6 gear leaver

2021-10-07 18:02:47 +00:00

Hi. I am looking for a silencer for a 2002 VW Beetle, it should be the same as a Golf 4. Thanks

2021-10-05 16:45:32 +00:00

Hi team, i am looking for a 2018 golf gti outer left (passenger side) tail light. Do you perhaps have in stock? If so, do you have a price estimate? Thank you for any insights

2021-10-05 15:16:45 +00:00

Citi golf injector harness wiring

2021-10-05 06:55:46 +00:00

Pls quote second hand no damage 2007 citi golf front bumpers and grills. Bonnet and drivers side front fenders and radiator.


2021-10-01 08:25:30 +00:00

Good day
I'm looking for a 2006 VW GOLF VELOCITI 1.4i
1. GRILL
2. BUMPER

About The Golf
The all-new Volkswagen Golf was presented to the global public in October 2019 at a special event in the German manufacturer's home town of Wolfsburg. The novelty is a full-fledged eighth generation, which means it has received a large portion of improvements. The new generation has received an extensive line of power units, complemented by electric motors, an upgraded platform and a new design. As for the exterior, the designers tried to preserve the continuity of generations, but also refresh the classic features. The narrower headlamps are striking. They got more complex outlines and are visually divided into two sections. The running lights visually continue the line of the radiator grille and slightly step over the front fenders. Moreover, even in the starting trim levels, the headlights will receive a full LED filling. Matrix sections can be ordered for an additional fee. The front bumper has one continuous central air intake consisting of many thin horizontal ribs. At the rear, you can see stricter brake lights with different graphics, as well as a bumper with two exhaust pipes along the edges. The cabin has undergone a radical change in layout. From now on, the car, already in the basic configuration, is equipped with a virtual cockpit. Before the driver's eyes is a 10.25-inch color screen with instrument indicators, and to the right of it is a touch-screen display of the navigation system with a diagonal of 8.25 to 10 inches, depending on the configuration. Among other options, it is worth noting a projection on the windshield, a personal voice assistant, three-zone climate control, as well as a communication system with the Car2X infrastructure, capable of connecting to other vehicles and advanced autopilot. It is based on radar cruise control and lane tracking. He is able to control the car at speeds up to 210 km / h and not keep his hands on the steering wheel for less than 15 seconds. Otherwise, the electronics will stop and park the car on the side of the road.
DIMENSIONS
Volkswagen Golf is a compact C-class model. After the change of generation, it became longer, slightly narrower and taller. Its overall dimensions are: length 4284 mm, width 1789 mm, height 1456 mm, and the wheelbase is 2636 mm. The model is based on the latest version of the modular MQB platform. Independent McPherson struts with an anti-roll bar will be installed at the front. At the rear, in simple equipment options, with weak power units, a semi-independent elastic torsion beam will be installed, and in the older configurations, a non-standing independent multi-link system. By default, conventional shock absorbers and coil springs are installed in a circle. For an additional fee, you can order DCC adaptive struts with variable damping stiffness.
SPECIFICATIONS
About eight powertrain variants will be prepared for the Volkswagen Golf. The backbone of the power line will be the upgraded EA211 Evo units. Budget models will receive three-cylinder units with a volume of only one liter, 90 and 110 horsepower. More powerful versions are equipped with full-fledged 1.5-liter fours for 130 and 150 horses. As a transmission – classic manual variable gearboxes or proprietary DSG preselective robot with two clutches. A mild hybrid system with a separate 48-volt on-board network can be ordered with the automatic transmission.
VIDEO
Resources:
We Deliver Across South Africa!
We deliver VW spare parts across South Africa and Africa including Swaziland, Botswana, Lesotho, Angola, Zimbabwe, Swaziland and Namibia. Only the most reliable couriers are used.
Sell Your VW For Parts!
Have an old VW that needs to be scrapped? Scrap your car with us! We buy non-runners or accident damaged VW's and strip them for parts. All vehicle types considered no matter how bad the damage.
You Are In Safe Hands!
We have been in the industry for many years. We only supply quality used parts at affordable prices.
VW's Stripping For Spares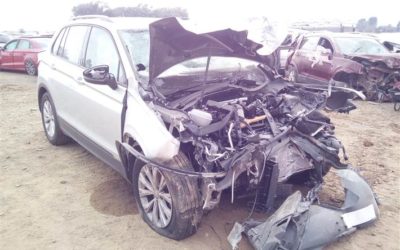 Now stripping a 2019 Volkswagen Tiguan 1.4 Tsi Trendline Dsg. Contact us for any part enquiries. Lock Set: CAS, Key, Computer Box Radiator Fan, Headlight, Taillight Gearbox Cradle Interior Parts: Dashboard, Central Consol, Airbag, Seats, Door Panels Electrical:...
Past Customer Queries
| Date | Customer Name | Model | Engine | VIN Number | Requirements |
| --- | --- | --- | --- | --- | --- |