Used VW Amarok Spares For Sale
We strip accident damaged VW Amarok vehicles for spares. We are your one stop VW scrap yard selling used Amarok parts!
FIND YOUR PARTS
VW Amarok Parts For Sale
Our organization present a full range of used Volkswagen Amarok spare parts and replacement parts traveling on the South African roads. Whether or not you need spare engine parts, gearboxes, turbos or body parts, our helpful sales team will be delighted to assist you!
Our Stock
Our Volkswagen scrap yard team are continually stripping accident damaged Amarok vehicles for spares. Buy Amarok crankshafts, doors, window regulators,engines, headlights, indicators, ignition switches, gaskets, wiper motors, break calipers, tie rod ends, camshafts, suspension parts, windscreens, rims, bumpers, electrical parts and more!
About The Amarok
Introduction
The Amarok is a pick-up manufactured by the German car manufacturer Volkswagen since the end of 2010. First designed for the South American market, it was presented to the public at General Pacheco, Argentina, on January 7, 2010. It is available in classic pick-up and pick-up with a double cab.
What does Amarok mean?
Its name, Amarok, means " wolf " in the Inuit language.
At the 2017 Frankfurt Motor Show, Volkswagen presents a concept of its Amarok which prefigures its future high-end version, the Amarok Aventura Exclusive. It is distinguished by 19-inch rims, chrome elements on the side sills, the front protective grille, mirror caps and the styling bar.
Re-design
In April 2016 , Volkswagen presented the first sketches of the Amarok Phase 2 released at the end of 2016 . The headlights incorporate daytime running lights, the grille is redesigned, the shields adopt sharp angles and a shoe on the wheelbase between the wheels which accentuate its adventurer side 5 , 6 . This new phase is associated with a 3.0 TDI V6 engine of 224 hp.
Resources:
Latest VW Amarok Part Requests
| Date | Requirements |
| --- | --- |
| 2021-07-12 13:01:53 +00:00 | May I have the quote VW Amarok Left Tail Light |
| 2021-05-13 09:40:10 +00:00 | Hi, do you have stock of the electrical door lock mechanism for an Amarok driver side front door? |
| 2021-05-06 08:39:03 +00:00 | Please find me the Amarok power steering rack |
We Deliver Across South Africa!
We deliver VW spare parts across South Africa and Africa including Swaziland, Botswana, Lesotho, Angola, Zimbabwe, Swaziland and Namibia. Only the most reliable couriers are used.
Sell Your VW For Parts!
Have an old VW that needs to be scrapped? Scrap your car with us! We buy non-runners or accident damaged VW's and strip them for parts. All vehicle types considered no matter how bad the damage.
You Are In Safe Hands!
We have been in the industry for many years. We only supply quality used parts at affordable prices.
VW's Stripping For Spares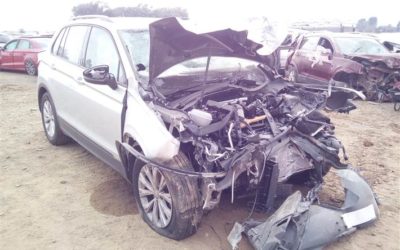 Now stripping a 2019 Volkswagen Tiguan 1.4 Tsi Trendline Dsg. Contact us for any part enquiries. Lock Set: CAS, Key, Computer Box Radiator Fan, Headlight, Taillight Gearbox Cradle Interior Parts: Dashboard, Central Consol, Airbag, Seats, Door Panels Electrical:...
Past Customer Queries
| Date | Customer Name | Model | Engine | VIN Number | Requirements |
| --- | --- | --- | --- | --- | --- |